Counter-Strike: Global Offensive reworking Negev again
Rock, Paper, Shotgun | Date: 21-03-2018 09:32:52
Valve are again tinkering with the Negev light machine gun in Counter-Strike: Global Offensive, trying to find its role as a support weapon. The changes are relatively minor on the scale of things, but I'm still fascinated by the fact that CS has held basically the same form for almost 19 years yet the developers are still tinkering with fine details. Samuel Horti was jolly excited when the initial Negev rework in 2017 turned a joke gun into a murderous bullet beam intended to deny areas to enemies, but the devs are not quite happy with its suppressive fire. And so, changes! (more…)
Steam Charts: When Rats Martians Attack!
Rock, Paper, Shotgun | Date: 19-03-2018 10:00:18
John is elsewhere this week, squeezed into Brendan's luggage for a flight to San Francisco and the Game Developers Conference, so I'm here for the regular rundown of last week's top-selling games on Steam. This week, the letters R, A, and S are well-represented with strong showings from both Mars and rats.
The 2017 Saxxy Award nominees are in and I ve already picked the winners
Rock, Paper, Shotgun | Date: 15-03-2018 10:38:28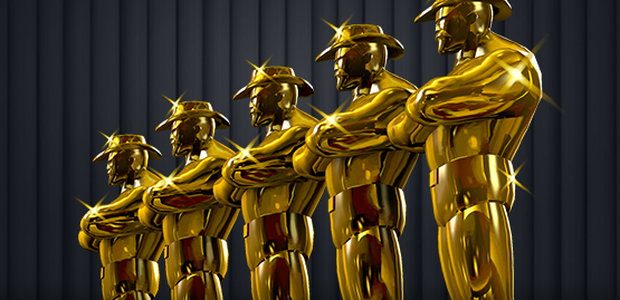 If you haven't heard of the Saxxy Awards, then you've been missing out. It's an annual Source Filmmaker competition orchestrated by Valve, and I reckon this year has a particularly strong crop of nominees. The official winners will be announced later today, but who cares about that? I've saved Valve the trouble and already picked out the best ones below.
Steam Charts: The Rat Plague Edition
Rock, Paper, Shotgun | Date: 12-03-2018 08:11:14
Greetings, readers. John, your regular guide to this hollow summary of ceaseless material consumption, is missing. We presume he has angered the company overlords with some sort of ill-judged diatribe against corporate consolidation, and has subsequently been reassigned to another media outlet, possibly The Re-education Supplement, or Gulag's Weekly. Well, you won't find any such insubordination from me. I have only the purest intentions of telling you the top ten best sellers on Steam this week, with a secondary goal of reinforcing the cold emptiness of our predominant mercantile culture. Let's buy some games! (more…)
This mod adds Fortnite's building tools to CS:GO
PC Gamer | Date: 09-03-2018 13:32:15
If you're ever having a hard time retaking B on Inferno, just build a better sightline. Created by Kinsi55, creator of CS:GO battle royale mod Go 4 The Kill, this mod demonstrates what CS:GO would play like if you could build ramps and platforms as readily as you can in Fortnite Battle Royale. 
The result is both cathartic and extremely stupid, a strange shooter hybrid baby that combines one of the most hardcore point-and-click skill tests with the goofiest and most accessible battle royale game out there. Kinsi55 doesn't plan on a public release though; they say CS:GO's skyboxes are so small and buggy that most people would just get stuck, but I'll hold out hope yet. Gun game with fort-building sounds like a dream to me. 
Powered by Steam. This site is not affiliated with Valve.